Great Cambridge Choirs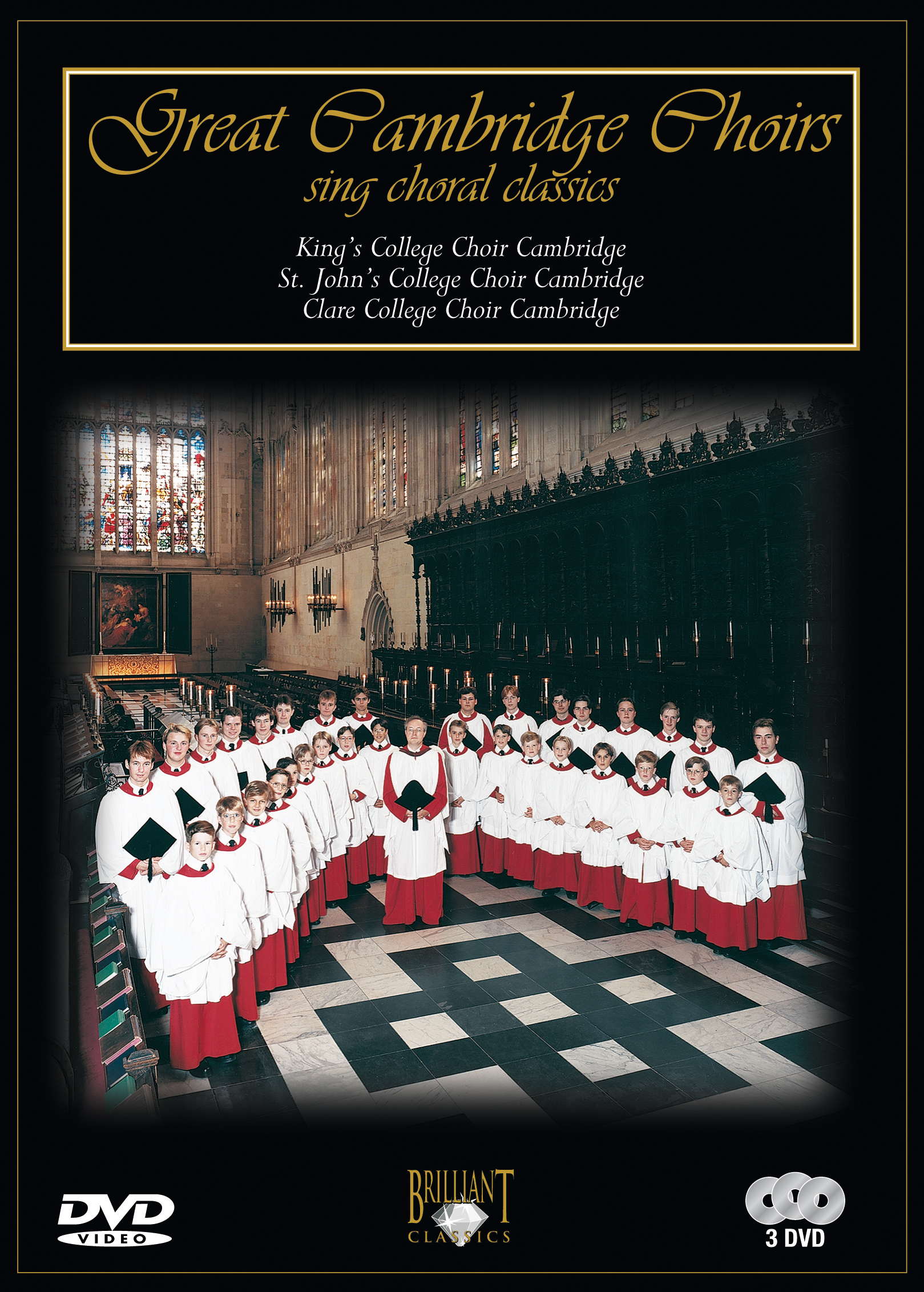 Composer
Various Composers
Artist
The Choir of Clare College Cambridge
Timothy Brown conductor
Format
3 DVD
Cat. number
8465
EAN code
5029365846523
Release
November 2006
About this release
All aspects of the typical English choral tradition are brought together here. Breathtakingly sung by the famous Cambridge choirs; those from King's College, Clare College and St. John's College. Each choir has been filmed singing 'at home', in the chapel of their respective colleges.

These DVD's show a characteristic image of performances of various music, most of which in one way or another English. The performed repertoire starts with the Anglican Evensong and vespers. There is also a collection of Renaissance music by composers such as Byrd and Weelkes, Palestrina and Josquin.

On the third DVD popular choral works including among others the Ave Verum by Mozart. These text were also used in compositions by English composers Byrd and Elgar. Also music by for instance Brahms, Fauré and Grieg.