Shostakovich: The Lady and the Hooligan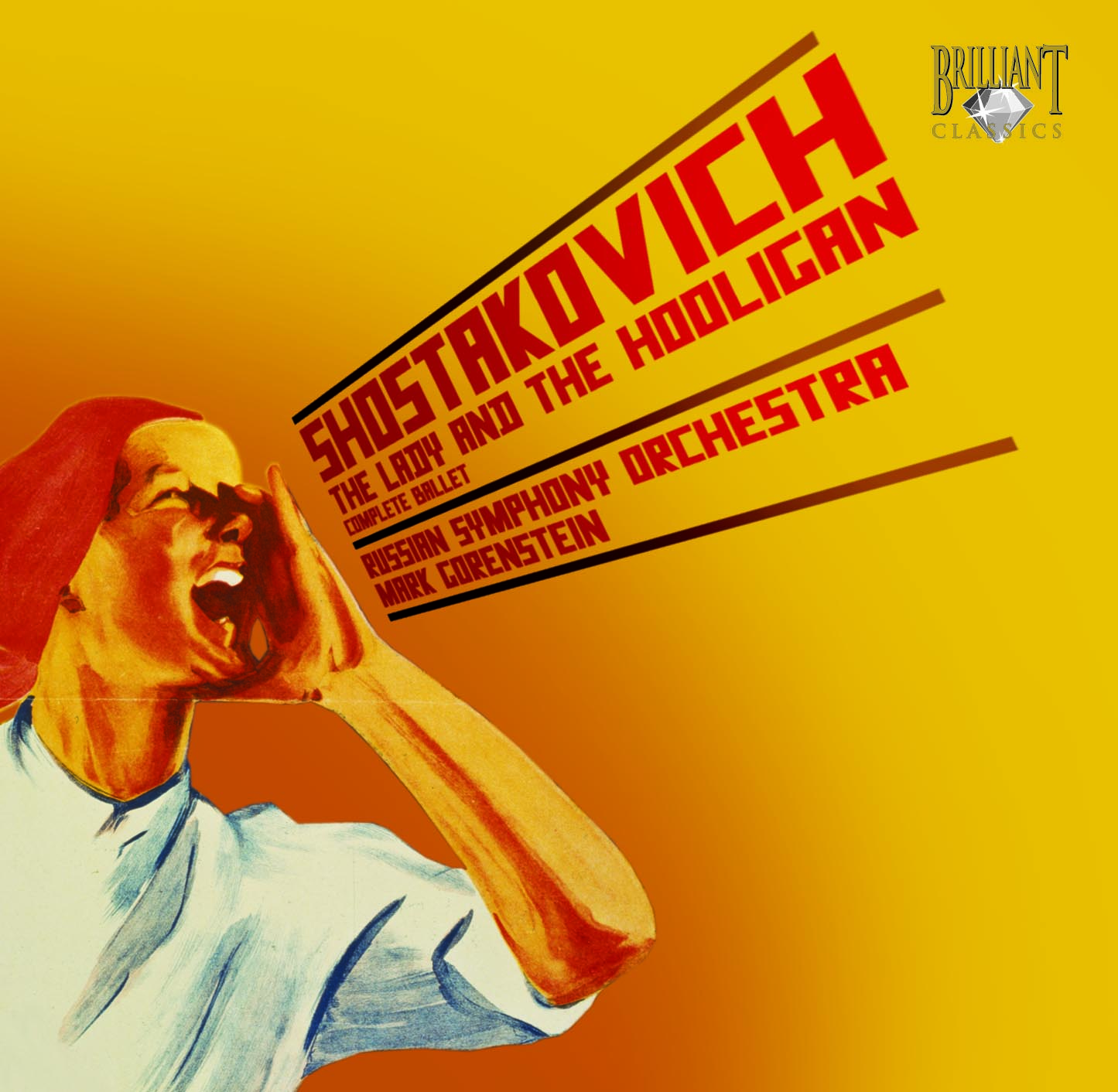 Composer
Dmitri Shostakovich
Artist
Russian Symphony Orchestra
Mark Gorenstein conductor
Format
1 CD
Cat. number
9143
EAN code
5029365914321
Release
November 2009
About this release
Shostakovich composed many ballet scores, which kept the income flowing in and also kept him in the good books of the increasingly brutal dictatorship of Josef Stalin as many of these ballets were little more than Soviet propaganda exercises. The subject matter ranged from romantic comedies set on collective farms, a story about the Soviet football team, to a comedy set in an industrial complex under threat of sabotage.

In 1936 he had sailed perilously close to the wind and had his opera Lady Macbeth of Mtsensk banned by the authorities. His Fourth Symphony was also withdrawn and had to wait until 1963 for its premiere. Shostakovich's original ballet scores such as The Bolt and The Golden Age are reasonably well known. However, works such as The Limpid Stream are less well known. Early in the 1950s the composer allowed Levon Atovmyan to arrange all the scores in four ballet suites for large orchestra. These suites raided the scores of the ballets and the numerous film scores.

Other information:
- Rare Shostakovich repertoire.
Track list
Disk 1
The Lady And The Hooligan Dp.124C: Introduction: Adagio

The Lady And The Hooligan Dp.124C: The Street

The Lady And The Hooligan Dp.124C: The Hooligan

The Lady And The Hooligan Dp.124C: The Young Lady

The Lady And The Hooligan Dp.124C: The School

The Lady And The Hooligan Dp.124C: The Prayer

The Lady And The Hooligan Dp.124C: The Cabaret

The Lady And The Hooligan Dp.124C: Vision

The Lady And The Hooligan Dp.124C: Scene

The Lady And The Hooligan Dp.124C: In the Park

The Lady And The Hooligan Dp.124C: Adagio

The Lady And The Hooligan Dp.124C: Brawl

The Lady And The Hooligan Dp.124C: Finale